Open Up the Possibilities...
Versitle, simple, and clean... our floating shelves & furniture bring order to any space without the cumbersome and bulky footprint of traditional furnishings. Don't box in your space with bulky and expensive furniture. Custom floating shelves and custom floating furniture allow you to open up and accent your space simply & efficiently, with the possibilities limited only to your imagination.
A Cleaner and Healthier Home
Because floating furniture designs do not contact the floor, there are no inaccesable spaces for dirt and allergents to accumulate under. The openess of floating furnishings makes for easy cleaning, allowing you to keep your space cleaner and healthier.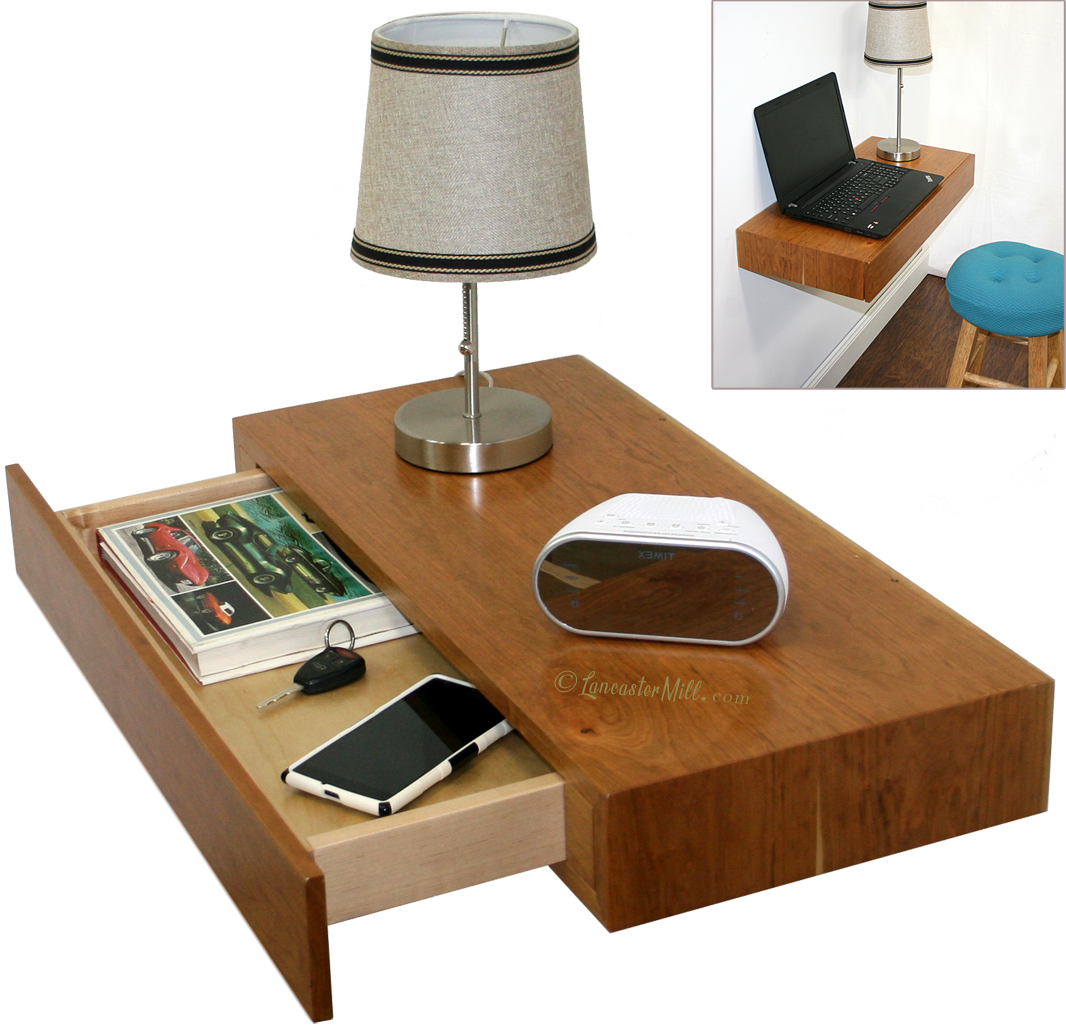 Custom Freestanding Kitchens

Amish Made Freestanding Kitchen Cabinetry...
Discover the Quality, Simplicity, & Timeless Style
of Freestanding Kitchen Cabinetry ©
Freestanding kitchens have a timeless style and charm about them that is unique, colorful, and inviting, and are a special place where we can't help but to feel at home and be brought back in time to the comfort and warmth of our grandmother's kitchen. Learn More...
A Cleaner and Healthier Home
Because Freestanding Cabinets have no toe kicks, you are able to access and keep clean under your cabinetry from front to back using a Swiffer. The open bottoms breath and keep dry, avoiding the common problem of trapped moisture and toxic mold growth. Ordering & Estimates