© Lancaster Mill 2013-2020
Our Commitment to
Quality
& Sustainability:
We are commitment to using only solid wood and real wood products - our only replenishable and sustainable natural resource. We believe that a true commitment to sustainability means a dedication to simplicity and producing all natural and non-toxic products that are designed and built to last far into the future - minimizing the consumption of our natural resources, and reducing waste and pollution. It is the belief of our Amish & Mennonite communities that the old fashioned and all natural way of doing things is the best way of doing things, and our company is commited to sustaining not only natural resources, but also the old fashioned craftsmanship that has defined our community for generations. When you purchase Lancaster Mill products, you are not only making a wise investment into a sustainable hand crafted product that will endure the test of time, but you are also investing into a sustainable and healthy environment both inside and outside of your home.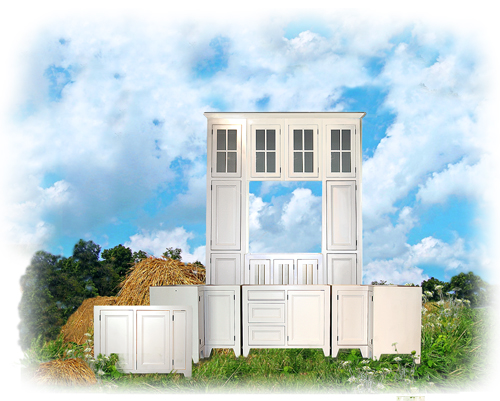 Built to Last -
a cleaner, healthier environment
.
Our Amish made products are real wood products - designed and built to last a lifetime. In contrast, most furnishings on the market are designed with only a limited life span, and have little or no value in the end of its intended life cycle. This is because man made materials such as particle boards can only last so long when exposed to the environment, and will deteriorate steadily over time. And worse yet, these man made materials are also prone to off-gassing and toxic mold growth which can create a very unhealthy environment within your home, and can pose serious health risks - especially to those with allergies. It is also sad to know that any real wood used on these throw away products will likely end up in a land fill, requiring more timber and materials to build replacements - and so the endless cycle of consumption and pollution continues. By purchasing real wood products however, you are not only helping to preserve our natural resources and forestry, but are also investing your money into a quality product that you will come to enjoy and treasure more and more with the passing of time. Our wood products can endure far into the future as a reminder of those special family moments, and be passed on as heirlooms for future generations to cherish. And even if you decide to replace or upgrade down the road, its nice to know that your Amish made wood products will still have value, and can be used in other rooms, or sold to other home owners - you might say that our products are 100% recyclable. In fact, solid wood is unlikely to ever be thrown away as real wood is always repairable and reclaimable. Amish made solid wood products are a wise investment not only because they are heirloom quality, but they are also an inestment in both the environment, and the well being of those in your home.